So for the very first "7 minutes in heaven with D.D MAE" I thought it was only fitting to snag a interview from the awesome VON FRANCO himself.So without any further delay to kick off my virgin interview heres VON FRANCOS seven mintues in heaven with D.D MAE…
D.D)Do you believe in life on other planets and if so and you were single would you date a female alien?
(V.F)AS FAR AS ALIENS GO, I AIN'T FUCKING ANYTHING FROM OUTER SPACE..
(D.D)If you could have any super power what would it be?
(V.F)MY SUPER POWER WOULD BE INVISIBLE..
(D.D)If you had a million dollars what would be the first thing you would purchase?
(V.F)A MILLION DOLLARS WOULD ONLY BRING A MILLION PROBLEMS..
(D.D)What does Von Franco think about just before he falls asleep?*WHEN YOU SLEEP,WAIT DO YOU SLEEP?LOL
(V.F)WHAT I HAVE TO DO THE NEXT DAY AND HOPE I WAKE UP THE NEXT FUCKING DAY,SLEEP IS ONLY GOOD WHEN I TAKE NAPS..
(D.D)What was your favorite toy as a kid?
(V.F)THE GIRL NEXT DOOR…
(D.D)What is the thing that drives you completely nuts,in a bad way,not a good way,lol?
(V.F)NEWS ,T.V,POLADICKS, AND AUTHORITY FIGURES..
(D.D)If you were a car,what car would you be?
(V.F)MY CAR..ITS A 1932 FORD,ITS FAST,FLASHY,AND CHICKS DIG IT HAHA..
(D.D)Whats the weirdest thing you have ever put in your mouth?
(V.F)POPROCKS AND THATS ALL I'M SAYIN ABOUT THAT..
(D.D)If you could have a bbq with any 4 people dead or alive who would they be?
(V.F)ME,MYSELF AND I AND MY TWIN…
(D.D)What is the strangest thing a fan has ever said to you?
(V.F)CAN I BARE YOUR CHILD?(BUT IT WAS A DUDE)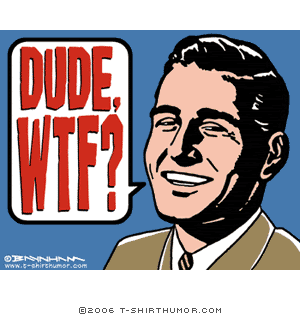 (D.D)Who are your major influences when it comes to your art?
(V.F)OF COURSE:ROTH,DUTCH,WILLIAMS,NEWT,J.DAVIS,WARD,AND A SHIT LOAD OF OTHERS…
(D.D)What would you eat for your last meal?
(V.F)T-BONE STEAK,MY MOMS SHRIMP SALAD,CHOCOLATE PIE,AND A CASE OF DR.PEPPER..
WHERE CAN YOU FIND VON FRANCO AND HIS ART?
http://www.vonfranco.com
Tags:
von franco